Pictures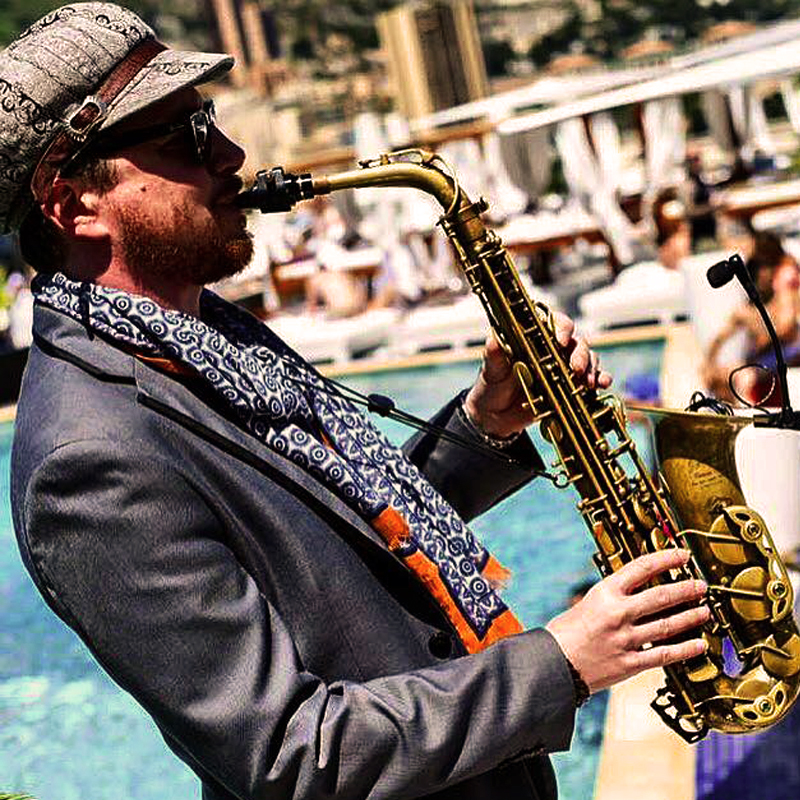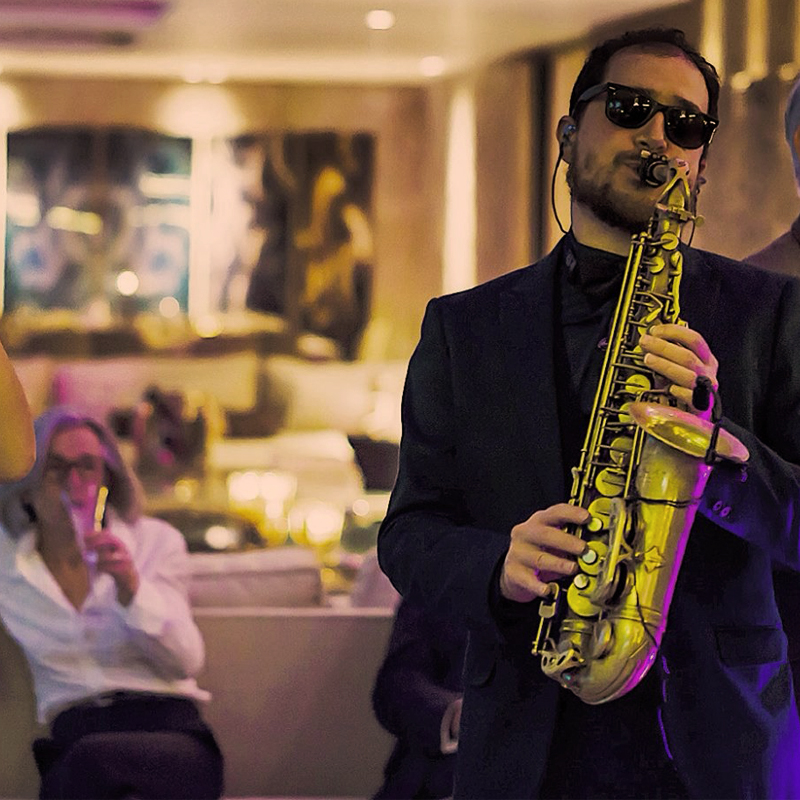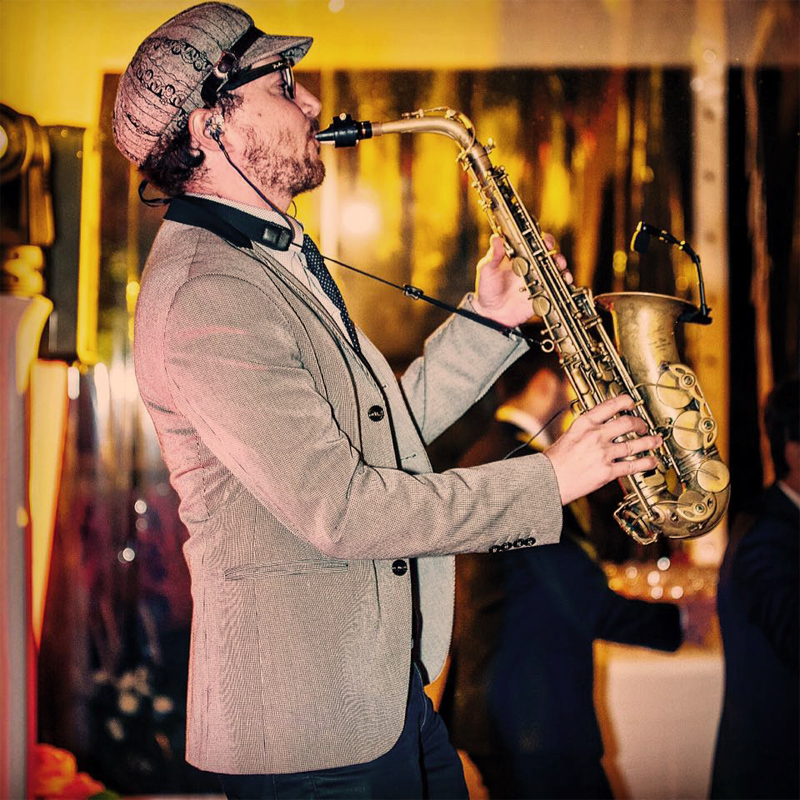 Promo Video
Bookings
Social
Biography
Kevork is a professional saxophonist from Paris. After completing his studies at the Paris Conservatory he became an independent artist, focusing on creating unique tunes and new music.
Kevork's creativity isn't limited to sax – he also plays the flute during his concerts. He has been practicing music for over 20 years and is a professional since 2000.Kevork enjoys cooperating with DJs for years.
With his inimitable style influenced by the greatest saxophonists like Charlie Parker, Maceo Parker and Kenny Garret, and a great experience within the music scene, Kevork has excited audiences in many clubs.
Kevork is inspired by many styles like House, Deep, Electro Swing, Funk, Soul, Jazz, Pop, etc..Accompanying a DJ means creating special moments where the music is enriched by the sax player, often such passes surprise and please audiences, as they include new elements and tunes. Playing among the people means creating an electrifying atmosphere.Kévork performing  at a corporate party gives a true artistic experience. Customers are impressed by the lyrical and beautiful atmosphere throughout the evening. Such fine performances please the eye and soul. They are glamorous, sexy and classy. The impact is immediate.To date many festivals, clubs and DJs have trusted him to delight their customers and audiences.
Important to mention is the cooperation with the popular DJ and electro house producer Laurent Wolf – discussions have been initiated for a discography collaboration.
Kevork also worked alongside Greg Cerrone, Chris Anderson, Ariel Wizman, Typo Boy, Charles Schilling, Vincent Chicha, Mister Deaf David Stepanoff, Vince Alessandri, and many other.
His various commitments and cooperations have led him to prestigious venues and places in Paris (Crazy Horse, Lido, VIP Room, Le Milliardaire, Le Bataclan, Le Palais M, La Suite; L'Elysée Montmartre, L'Aquarium, Le Gibus, Le Cabaret Sauvage, Le Club 79, Chez Maxim's, Chez Régine, New Morning, Duc des Lombards, Baiser Salé, Sunside, Sunset, Caveau de la Huchette, Man Ray, Wagg, L'Alcazar, and so many others).
Tours brands throughout France, and many professional performances in the USA, Canada, Tahiti, 3 tours in the Caribbean, several European and Mediterranean countries, Kevork reated special moments and memories for companies such as BNP, Société Générale, PSG and other.
Kevork is an artist whose brilliant live performances always contribute to the success of any event.