Pictures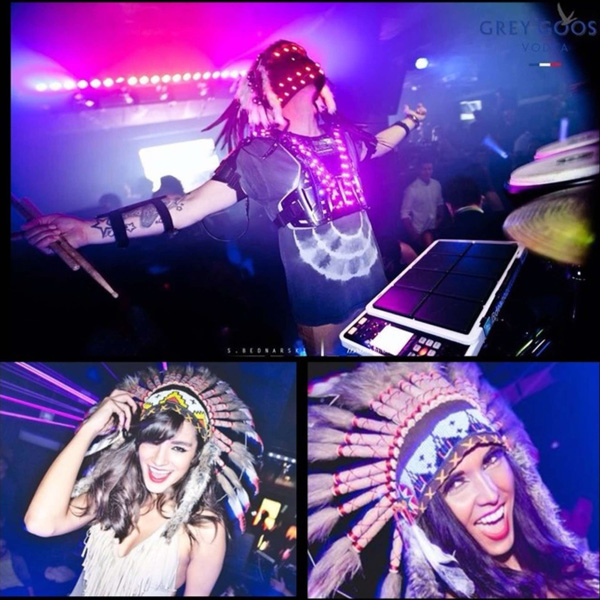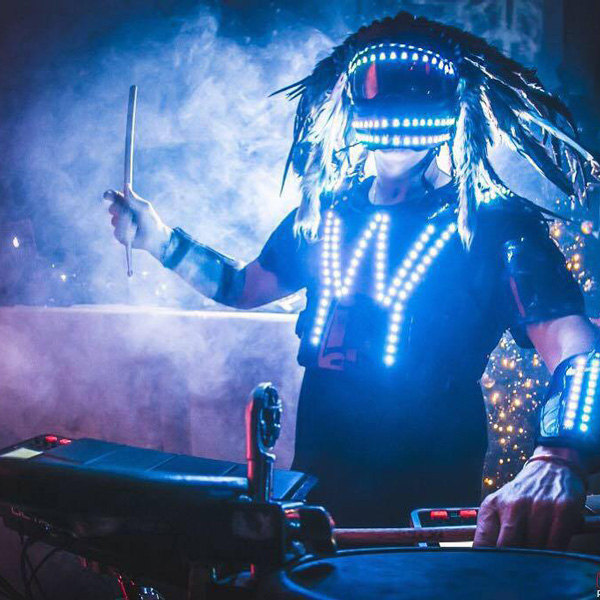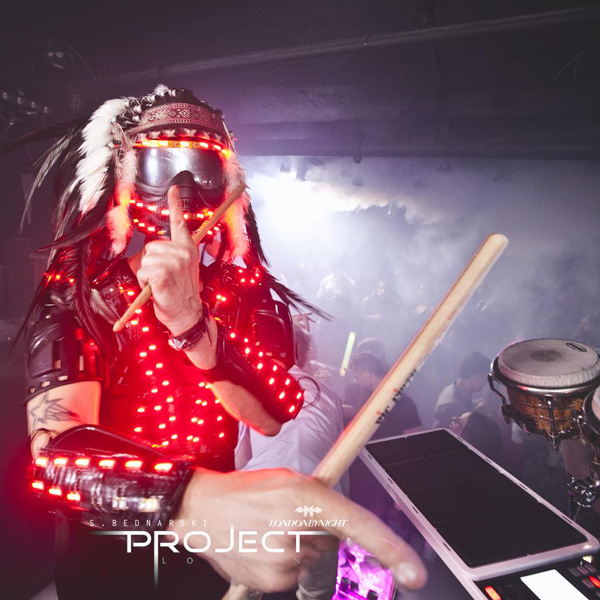 Promo Video
Social
Biography
Dean Oram aka (DRUM WARRIOR) is one of the worlds leading club percussionists, his energetic performances with electronic and acoustic drums have impressed crowds for over 10 years all over the world. "His ability to add to music is astonishing", as quoted in music press and is unlike any other percussionist, a big hitter, a percussionist that thinks outside the box adding unique percussive melodies to dance music in clubs and festivals all over the world.
A theatrical stage show that is set to impress all and tagged as the best in the business, a name that has progressively found his path into all genres of dance music, with constant appearances in the highest levels with superstar DJS and artists, with his signature raw edged performance that is unmistakably original.
Plus new remixes of original house classics ready on the agenda for early 2016.
Dean studied at London's Drumtech academy & performed as a session musician at London's Abbey road & mentored by jamiroquai percussionist sola akingbola.
Resident for Hed Kandi & Ministry of Sound since 2007 & played all over the world performing at Global Gathering, Creamfields, LED festival, EDM festival India, Social Buzz festival Mauritias, WMC Miami, ADE Amsterdam & clubs such as Space Ibiza, Cocoon Frankfurt and the Ministry Of Sound. Dean Established Warrior Grooves in 2014 and already has confirmed a summer weekly residency, in one of the top Ibiza super clubs supplying the best DJs and artists from all over the world.
Dean has performed alongside names such as Eric Morrillo, MK, Calvin Harris, Nick Warren, Otto Knows, Steve Aoki, Riva Starr, Sebastian Ingrosso, Todd Terry, Duane Harden and Barbara Tucker to name a few and is one of Roland signed artists for electronic percussion products.
Dean also has a strong background in Dance music production from working on Jamie Jones SUMMERTIME remix, and his very own guise WISHBONE with the track GOOD LIFE and to his new collaboration under the WARRIOR GROOVES banner with WACHIWI & MANSION his latest hit release HAVE YOU.
Dean has also recently released a sample percussion pack after working with My Digital Enemy on their Zulu label imprint after their huge 2013 collaboration 'The Drum Warrior', that hit the top ten Beatport chart.